Captain cookie & the milkman is here to save the day with made-from-scratch cookies, local creamery milk, and made-to-order ice cream sandwiches!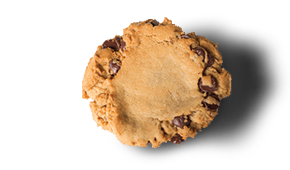 The Captain's Cookies
We make all of our cookies from scratch using our own secret recipes and only the best ingredients!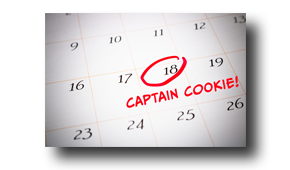 Schedule
Get the latest updates from our trucks and find out where Captain Cookie and the Milkman will be today.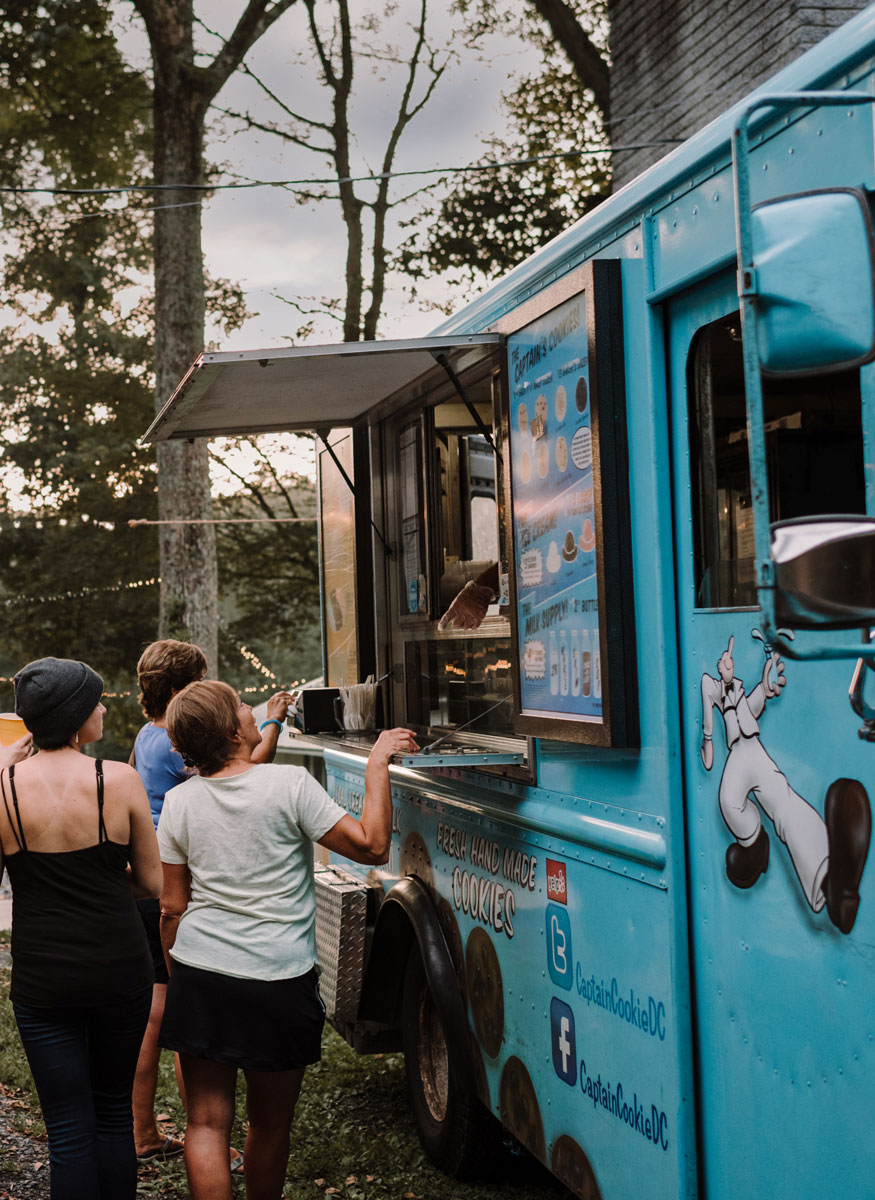 Our Mission
Captain Cookie owners Juliann and Kirk Francis believe that with great cookies comes great responsibility. A large portion of Captain Cookie's profits has always and will always be used as a force for good. Captain Cookie proudly supports efforts to end hunger including local food banks and No Kid Hungry, and helps raise funds to support local schools and community organizations. We want our customers and employees to know that each member of the Captain Cookie community is helping save the world one cookie at a time!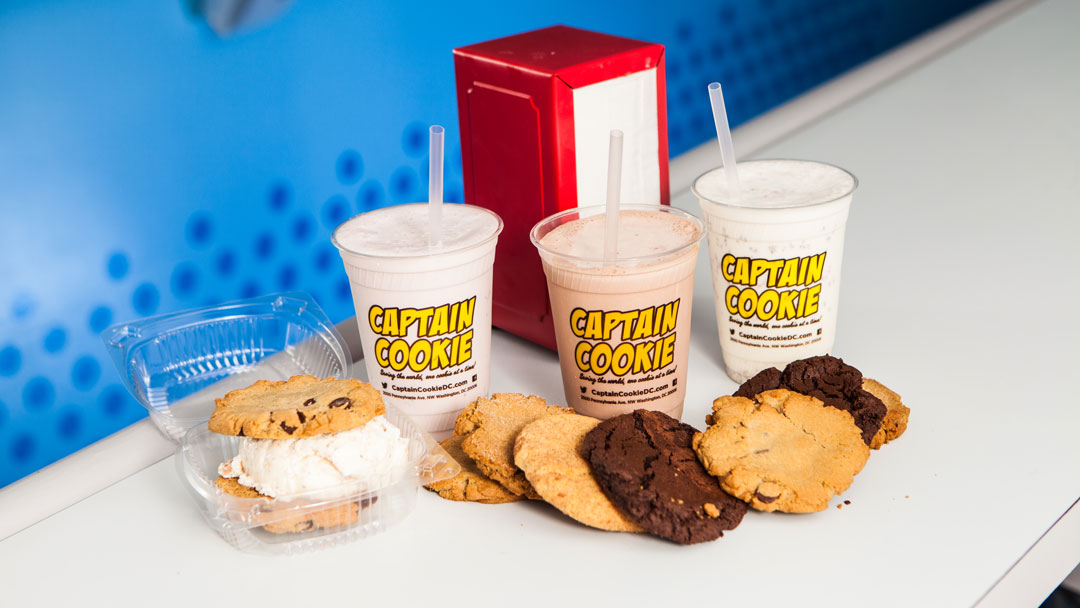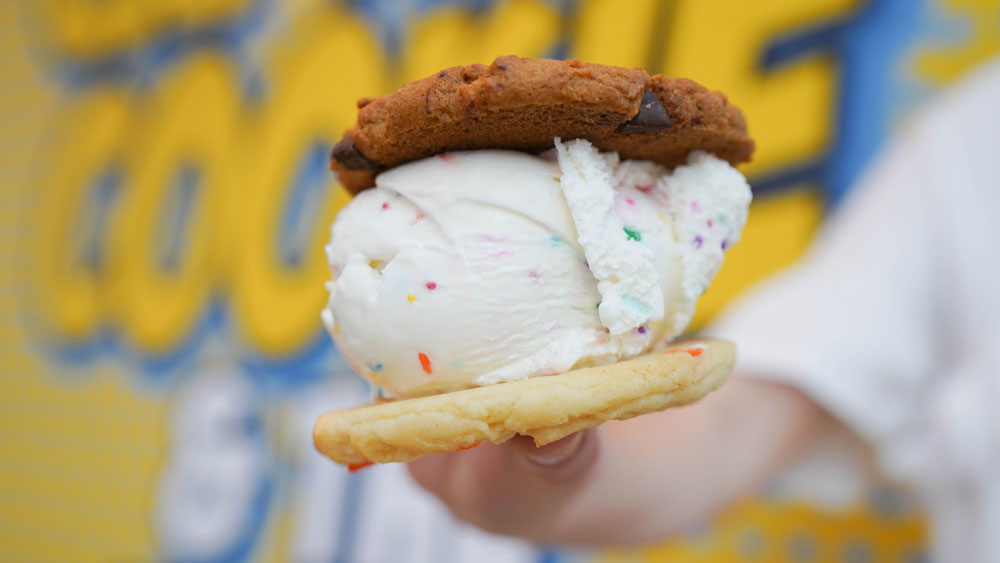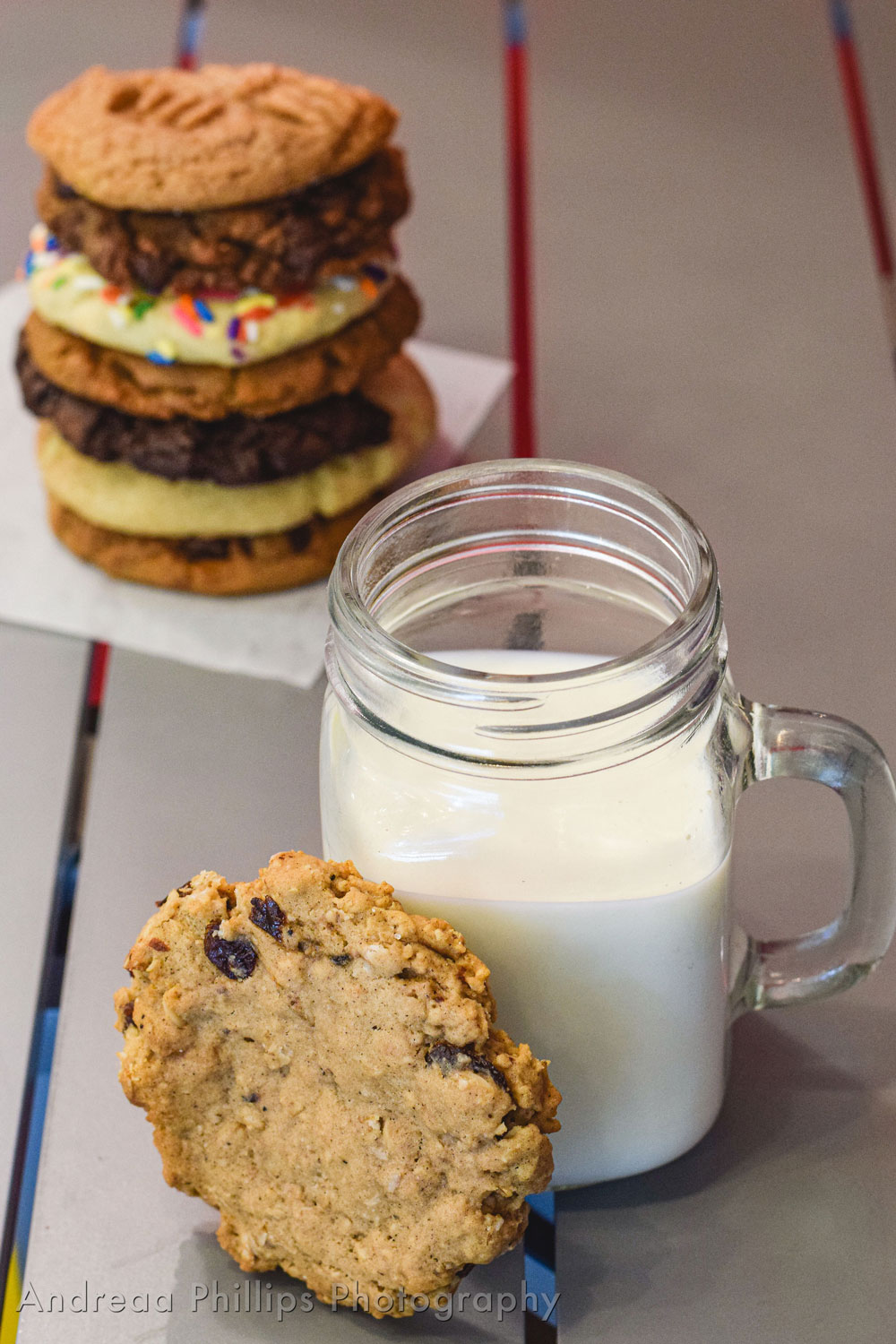 Only the best
We developed a handful of knockout recipes for the cookies featured on our menu. These cookies are made-from-scratch using the finest ingredients. We've put everything into making your cookie the best you've ever had.
Frequently Asked Questions
Where can I find information about the food trucks in the DC area?
We roll our made-from-scratch cookies and local ice cream all over the DC area in our vintage cookie mobiles – please see our events page to schedule an event or our schedule page to check on our next public vending stop!
Can I make your delicious cookies at home?
Yes! We offer ready-to-bake dough kits. Visit our ordering page to place an order for pick up or delivery. Just don't try to bake the dough from our edible dough jars! That's a different recipe developed just to be eaten right from the jar, and it will not bake up into a recognizable cookie.
Any vegan ice cream options?
We are on the hunt for a great vegan ice cream maker in order to accommodate this request! If you know of one, please email us. Until then, please enjoy our delicious vegan chocolate chip cookies – you'll find out why we're famous for those from the first bite! And ask about our soy milk & vegan cookie combo!
Do you have any gluten free items?
Yes! We offer GF cookies from our friends at Rise Bakery. In addition, many of our ice creams are GF – please make our staff aware of your need for GF when you come to one of our shops, and they can talk you through the options.
Now Available!
Treat someone to our made-from-scratch cookie of the month! We offer various subscription levels as well as one-time boxes to help you send our cookies all over the US! For more information: