Careers at Captain Cookie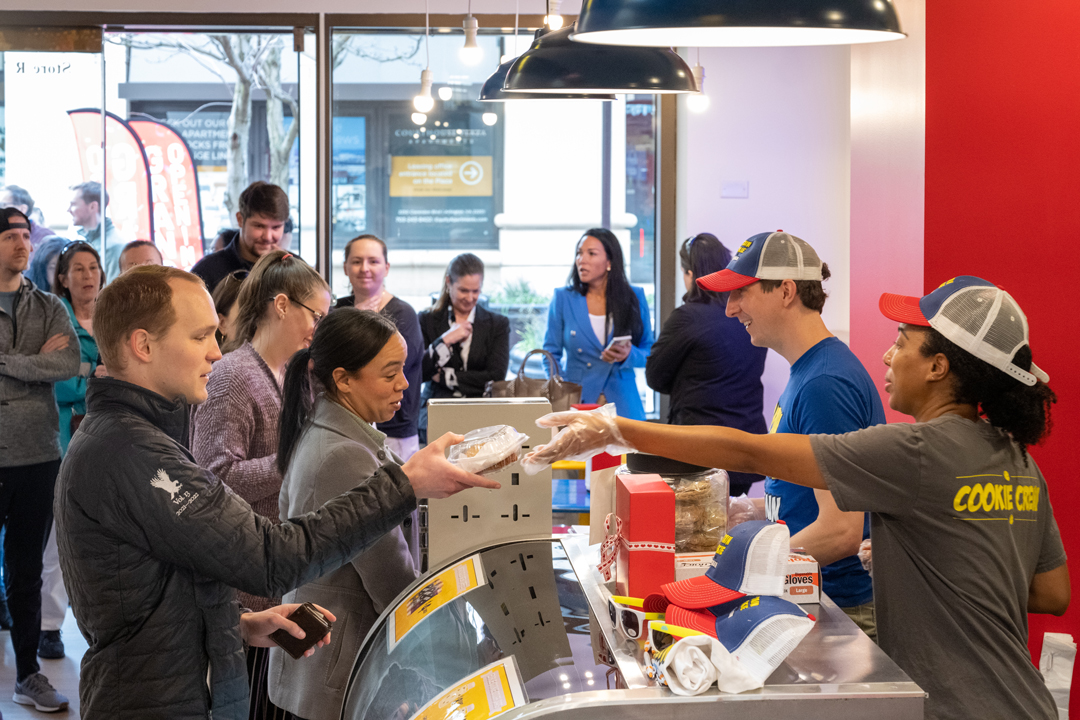 Join the Cookie Crew!
And Make a Delicious Impact!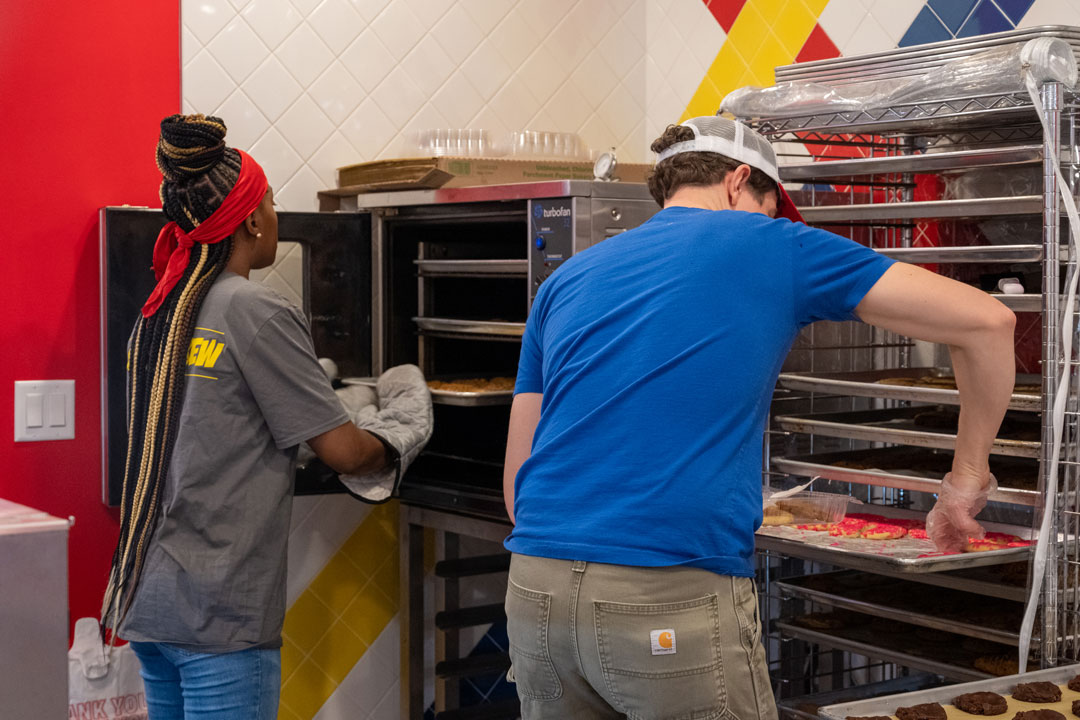 Our Mission
We are saving the world, one cookie at a time, by offering the best made-from-scratch cookies and local dairy products with kindness and friendliness in our stores and food trucks; through supporting and empowering our staff to build professional skills and excel in their life goals; and through our support of local non-profit initiatives and hunger-ending causes.
Our Vision
To offer excellent local products with friendly customer service at each of our sales locations, to empower our team in their work and through our company culture and professional development programs, and to contribute to the great work being done by local community organizations.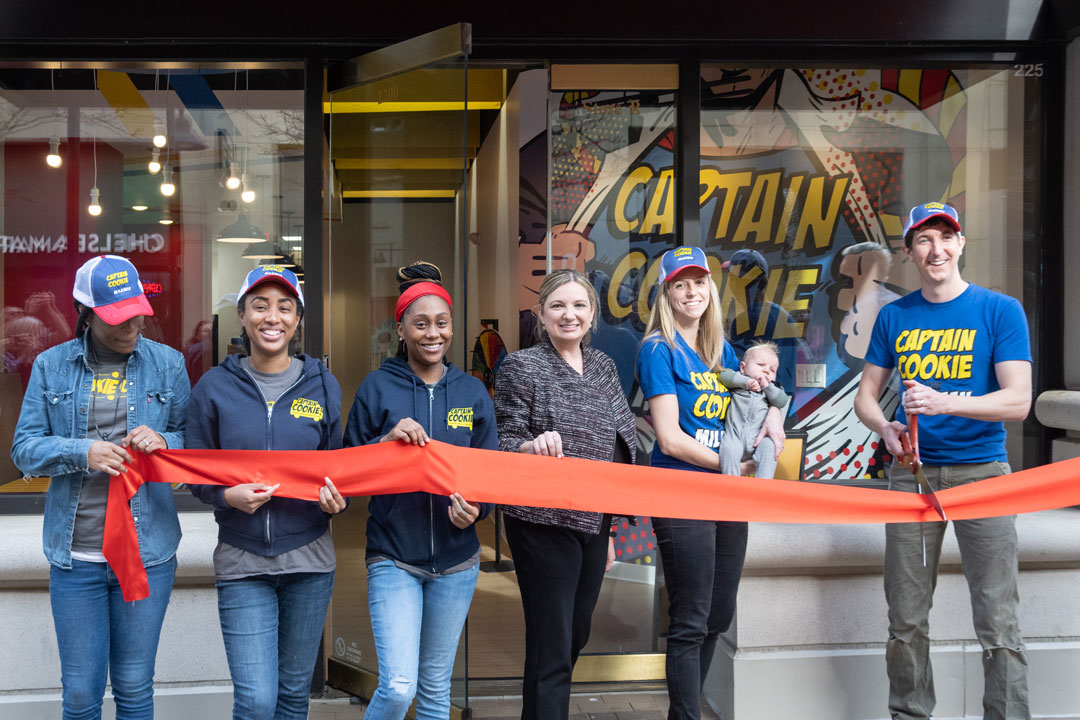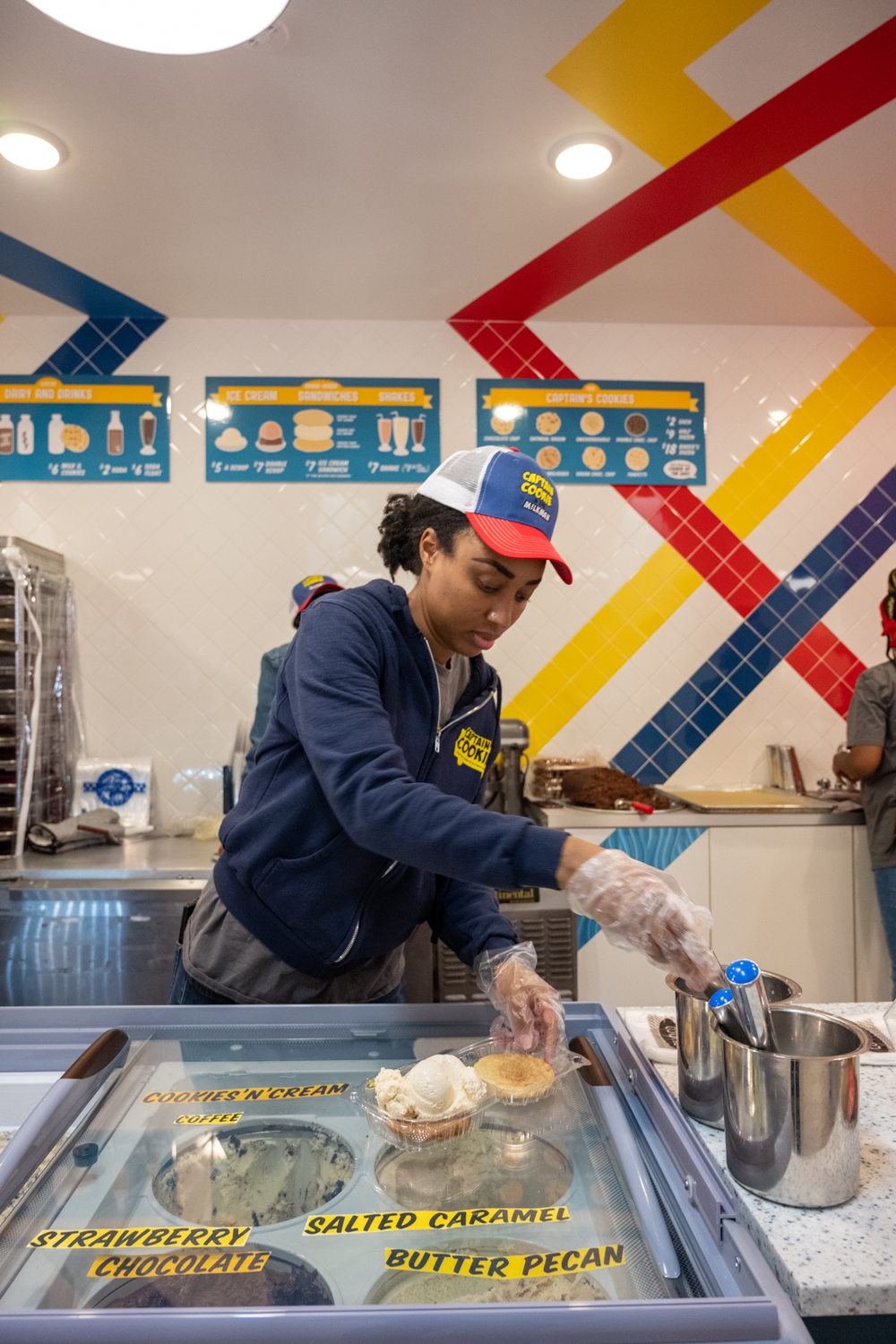 Values
Quality & Excellence – We bring quality and excellence through our dedication to teach skills and to working with only the best vendors, with a focus on buying local.
Empowerment – Our approach encourages reflection and continuous learning as we hold our employees individually accountable.
Employee Learning and Engagement – We are deeply committed to educational experiences and supportive services that engage our employees, enhancing personal well-being and growth.
Inclusivity – Our diversity across multiple dimensions reflects and enhances our community. We are welcoming and respectful, and we value diversity.
Community Engagement – We nurture mutually beneficial and meaningful relationships with community partners and stakeholders.
Social and Environmental Responsibility – As global citizens, our individual and collective actions reflect our commitment to one another, society, and the environment and foster ethical citizenship.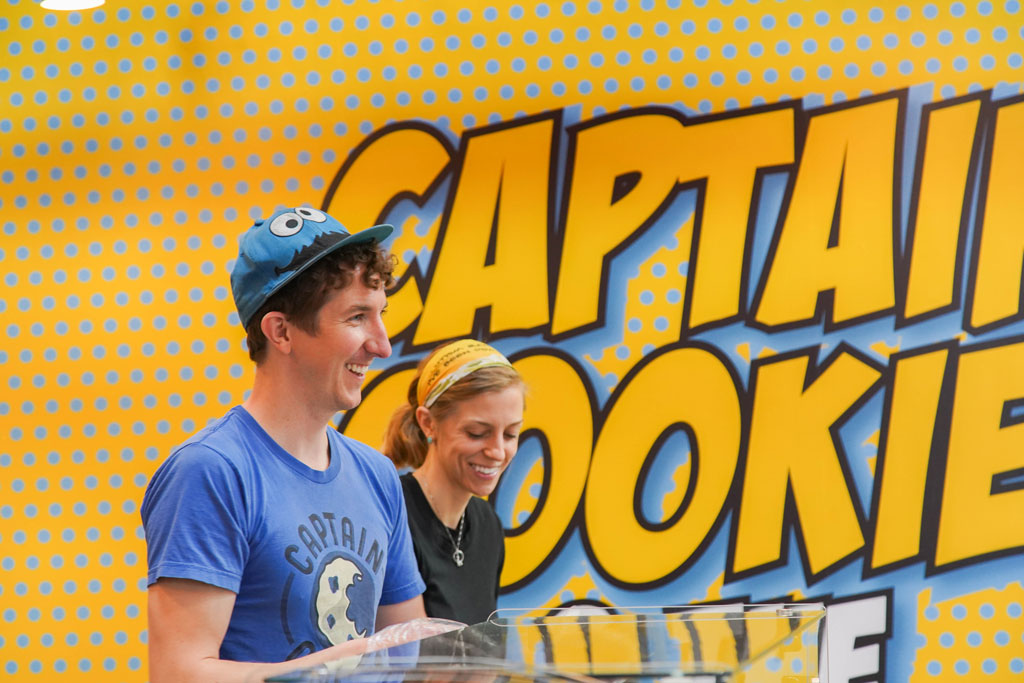 JOIN US ON OUR MISSION!
By saving the world, one cookie at a time, we unite our passion for high-quality, homemade cookies and ice cream with our desire to care for and empower people: our employees, our customers, and our stakeholders. It means we want to attract growth-minded people who seek to increase their professional skills and move onward and upward! Captain Cookie endeavors to equip our team with life skills to build better lives.
To pursue team membership opportunities with us, email your resume and professional references to HR@captaincookiedc.com.
Give the Gift of Deliciousness
Calling all cookie monsters! Sign up to hear about upcoming events, specials, and receive exclusive deals!