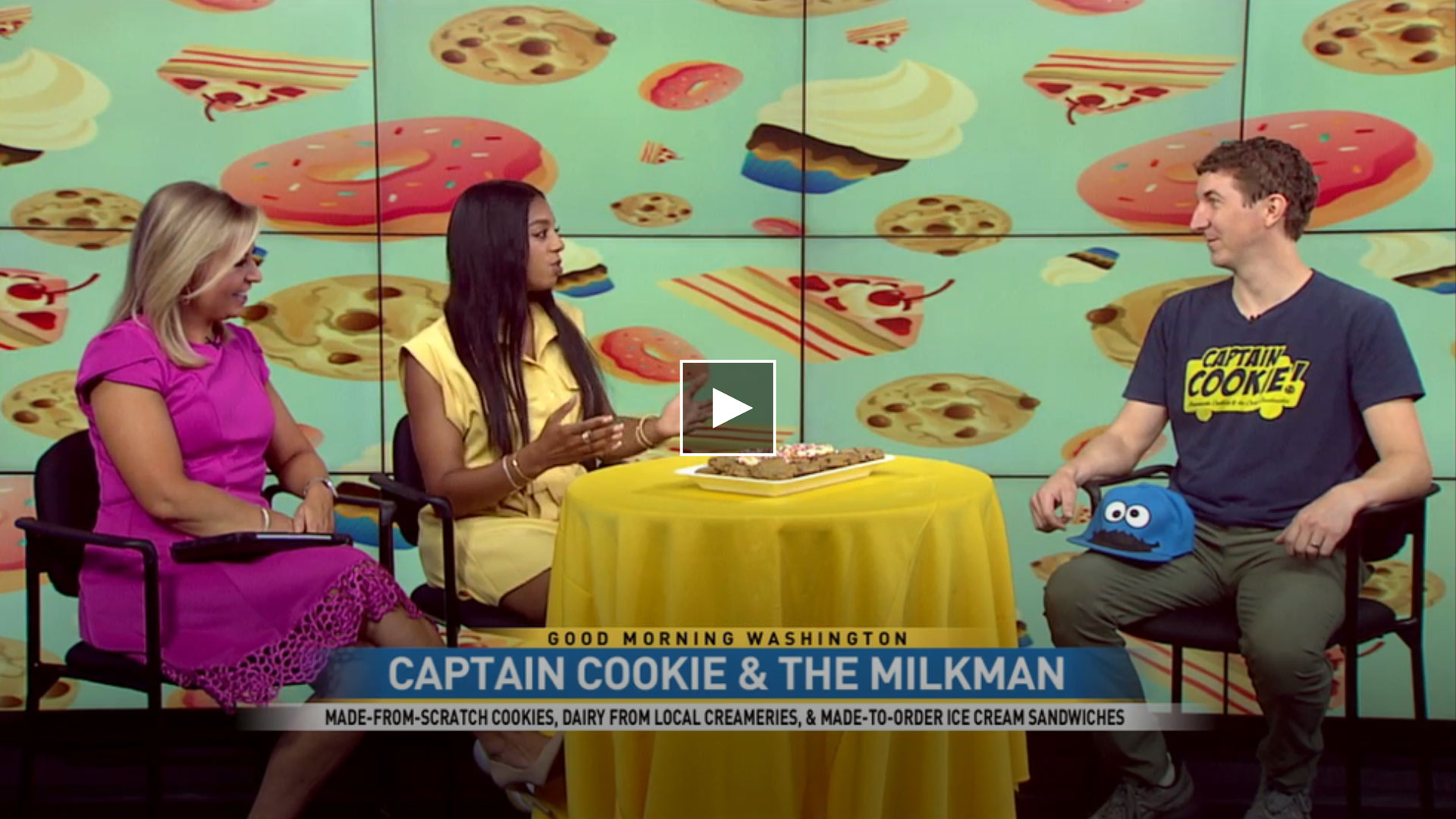 Kirk Francis embarked on his culinary journey with his first cookie at the tender age of 4. By 2012, he launched 'Captain Cookie and the Milkman' food truck in Washington, DC. With unwavering dedication, Kirk and his wife, Juliann, expanded from a single food truck to a thriving fleet and a flagship store near George Washington University. Dive into the story of their success and learn about their upcoming store opening on September 9th.
Discover the latest restaurant openings in D.C. for 2023. From upscale dining spots to cozy cafes, the city's culinary scene continues to evolve, offering a diverse range of options for food enthusiasts. Dive in to find out which new eateries are making waves in the nation's capital.
Check out The Latest News From our Blog
Our collection of media highlights and press features! We're thrilled to share the stories and moments that have spotlighted our journey. Dive in and explore the news that has helped shape our story.
read more
On February 10th, Captain Cookie & the Milkman, the maker of DC's favorite cookies and ice cream sandwiches, will open its fourth location in Arlington, Virginia. The company invites everyone to join in its mission of "Saving the World One Cookie at a Time" by supporting the Arlington Food Assistance Center (AFAC). Ten percent of every sale throughout the day will be donated to AFAC. The grand opening will feature a ribbon cutting, special menu items, and a chance to spin a wheel to win prizes. Captain Cookie owners Juliann and Kirk Francis believe in using their profits to support hunger relief and other community efforts. Visit the store at 2200 Clarendon Boulevard for a delicious treat and to support a great cause.
read more
View The Latest News From Instagram
Be sure to check out our Instagram page, where you'll find all the latest updates, news, mouthwatering cookie flavors, and exciting announcements from Captain Cookie & The Milkman. Stay connected to know the latest about our homemade cookies and ice cream sandwiches and get a glimpse into the delicious world of Captain Cookie. Follow us and never miss a sweet moment!
Give the Gift of Deliciousness
Calling all cookie monsters! Sign up to hear about upcoming events, specials, and receive exclusive deals!